Jordan rode a big ol horse
"I'm doing great" he said.
"I'll soon be off and galloping.
But where's the horse's head?"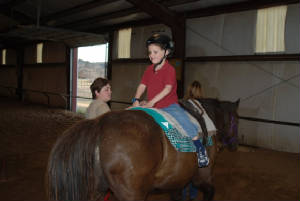 Jordan rode a bicycle
and Jody ran behind.
"You can let go now" Jordan said
"because I'm doing fine".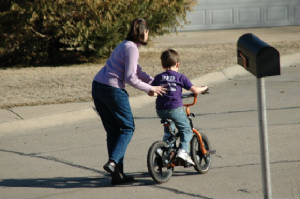 Jordan's riding really fast
in his blue denim pants.
He dreams that one day he will get
to ride the Tour de France!