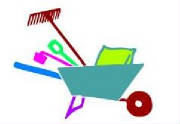 In reading this poem, please remember that it was written in the mid-1970s: a very different time with very different issues!




Find a level piece of ground
cut the green grasstops all down
let them dry and blow away.
No unwanted grass must stay.
Soon you find it's all in vain -
grassroots springing up again.

Hoe and rake and sow your seeds,
all that ever grows is weeds.
Want to raise your head and shout:
"Dig the blasted grassroots out!"

One by one on knee and hand
pull the grassroots from the land
and you grovel in the dirt
till your back and shoulders hurt.
Then at last in the hot sun
you and grassroots both is one.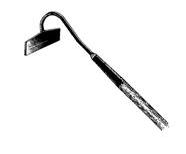 In the 1970s, one of the greatest sources of conflict between middle-class parents and children was the place of the "grassroots" in society. Many a parent recoiled in horror when their well-brought-up son or daughter decided to "go back to their roots". But the idealism of those young people was very different from the "gangster mentality" of today.